Frederick Cooper (1857-1932)
Frederick Cooper was born in 1857 and was a boot and shoe maker from Hingham, who lived there all his life except for a brief sojourn in Bow, east London, where his son Billy was born in 1883. He played euphonium and was band master of the Hingham and Watton Band. He also played both dulcimer and concertina. He taught both his son Billy and Billy Bennington to play dulcimer, and composed the waltz Dulcie Belle, subsequently recorded by both of them.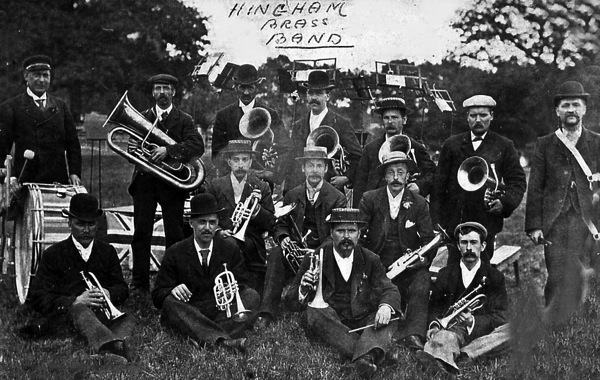 Hingham Brass Band. Fredrick Cooper is likely to be one of the euphonium players in the photo.
All material on this website is copyright, not necessarily by us. For permission to use any of its contents in any way, please contact us.